Wafers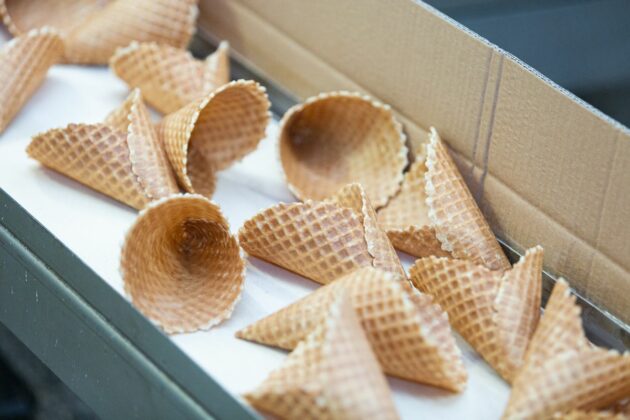 Sugar cones have been capturing the hearts of dessert fans for years. No wonder, as their taste will win over even the most demanding of clients. Learn more about them.
Read
Customer reviews
Top-notch service
A professional customer approach, with help on every step with express service and product quality of the highest degree. All this results in our long-term partnership.
This partnership has been a pleasure so far
The company Madren is our ice cream cone supplier and working with them has truly been a pleasure. We have been ordering cones for years now and we highly recommend them. Always on time, superb contact with the company, as well as the service. When problems occur (which are few and far between) they are always swiftly resolved. We are confident, that our further cooperation will be equally as fruitful.
Grade A teamwork
A company, that is worthy of recommendation. High-quality produce, and an amazing, reliable crew. 5/5